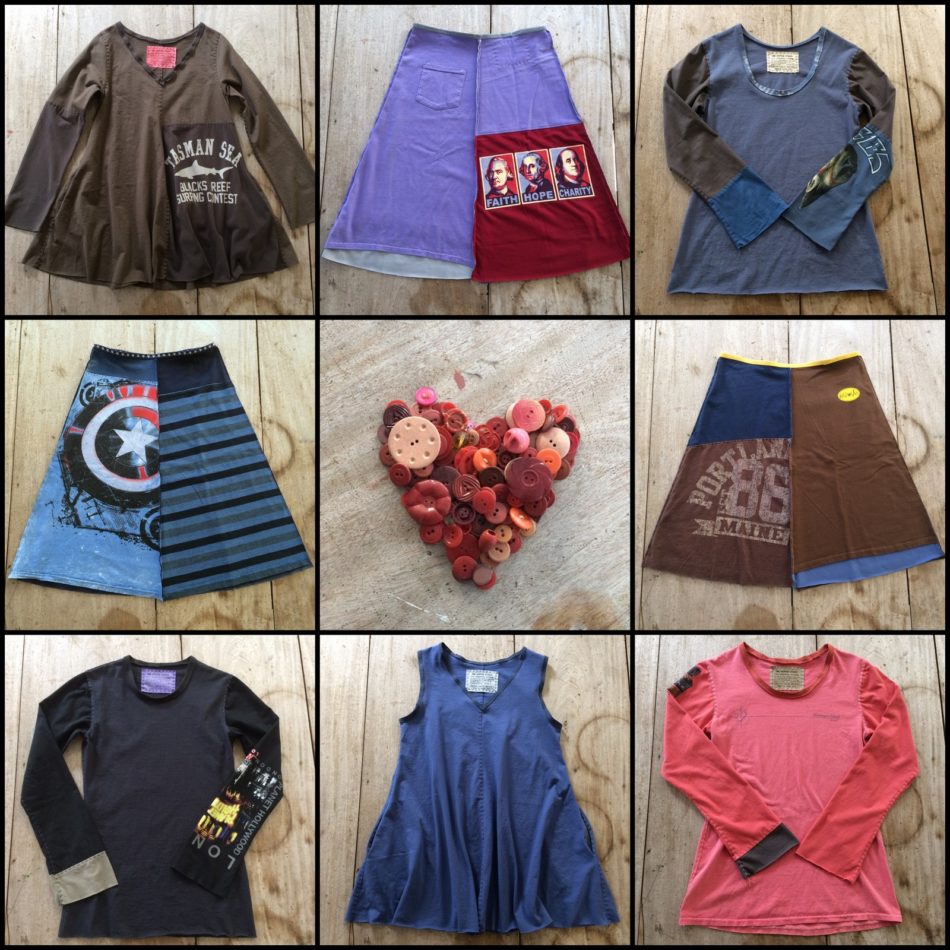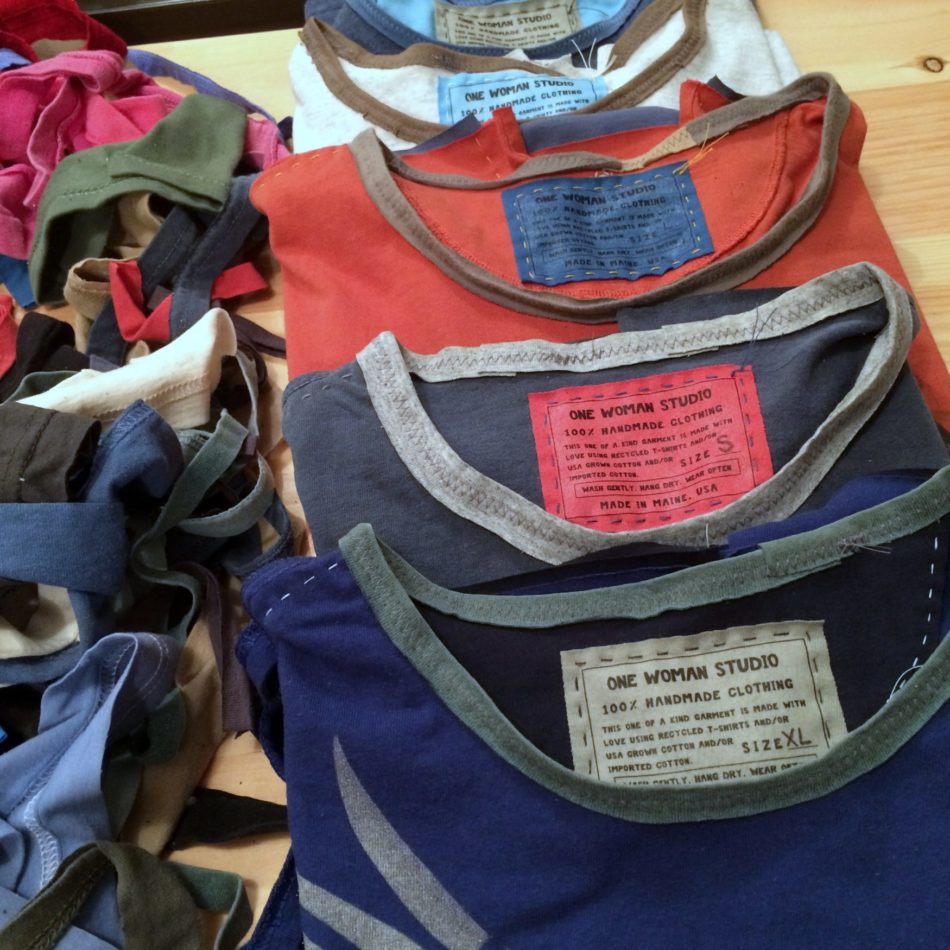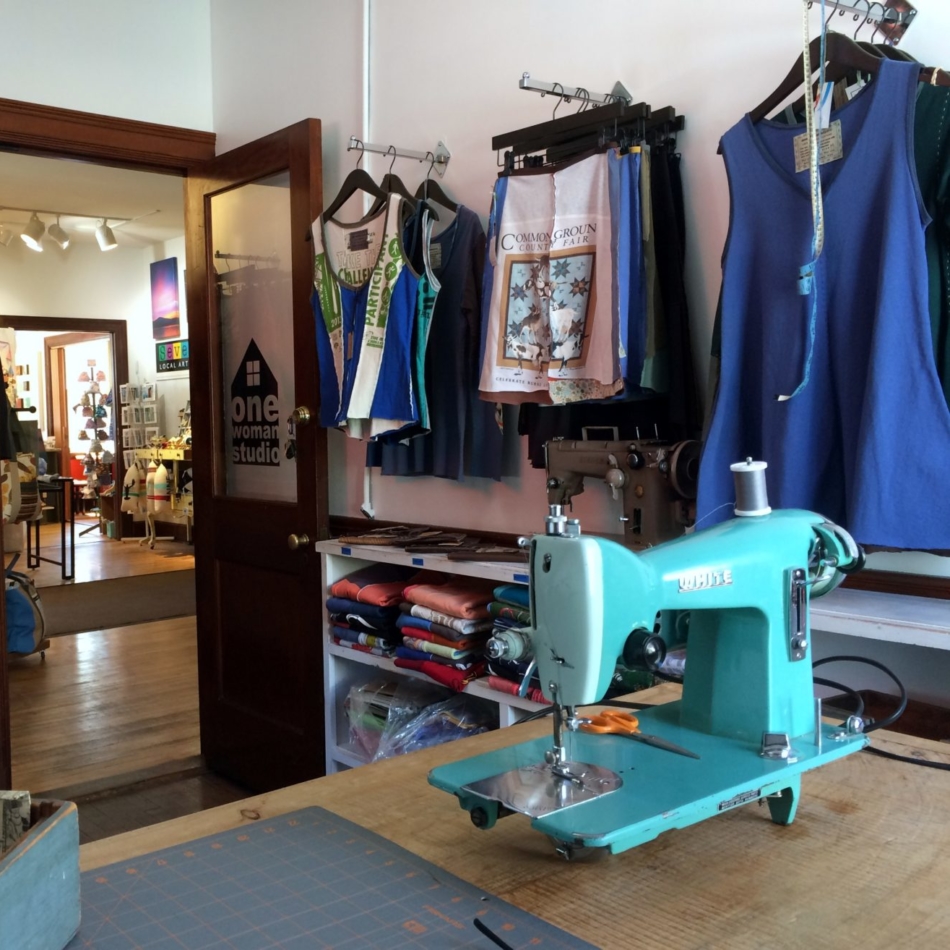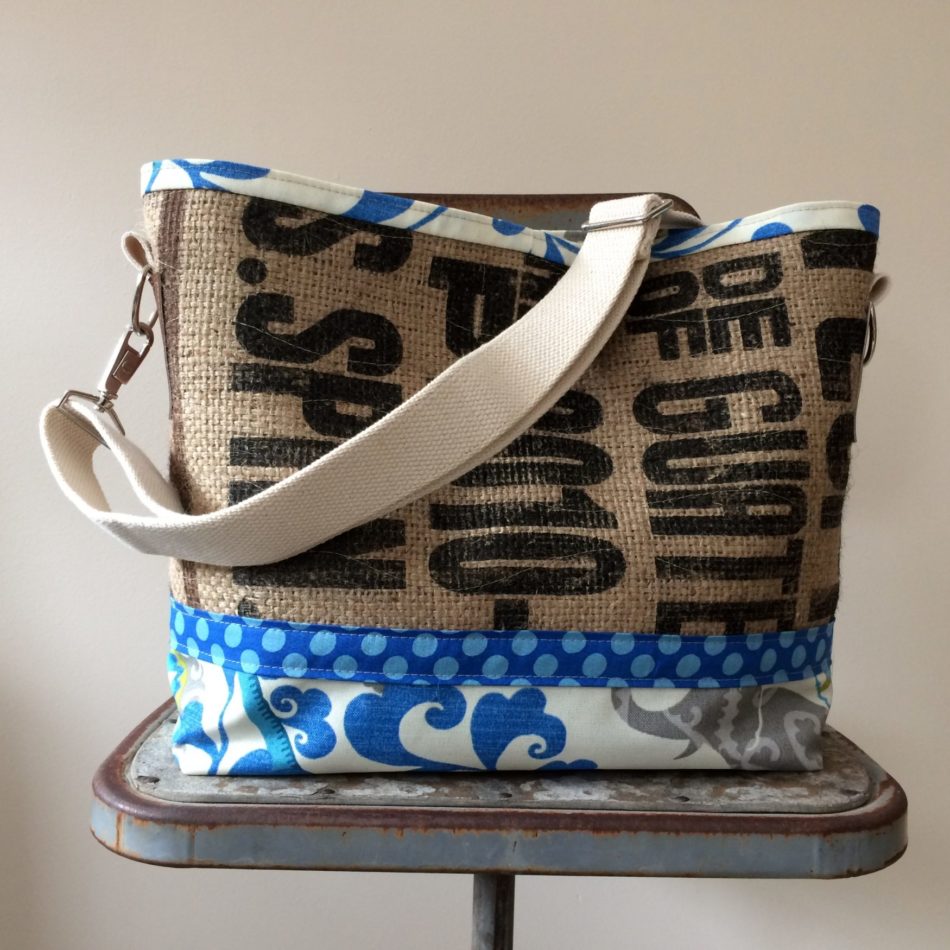 ADDRESS:
169 Main Street
Ellsworth, ME 04605
HOURS OF OPERATION:
Now open in a new location in downtown Ellsworth!
Wed.- Sat. 10am-5pm
Overview
Nestled in the woods of downeast Maine, onewomanstudio is a tiny design and sewing studio with a simple philosophy: Be good! To yourself, to others and to the earth.
onewomanstudio was founded in 2004 by Julia Ventresco, a self taught textile artist & maker who has always worked with found, upcycled and repurposed materials, first out of necessity (low cost materials!), now out of a sense of environmental awareness and the creative challenge & inspiration of working with an ever-changing selection of materials.
From handbags and home goods to upcycled fashion, all onewomanstudio items are thoughtfully designed, expertly crafted, and built to last. I pride myself on the craftsmanship of cutting and sewing each piece by hand, using the simplest of tools: scissors, pins, tape measure, and a trio of vintage sewing machines. Rescued and repurposed materials – either wholly or in part – are incorporated into all of my creations.
Since making my very first tote bag in 2004, onewomanstudio has been 100% Maine made and uses 100% Maine sourced repurposed materials.
Our Products Are Available At The Locations Below
Etsy
Trio - 169 Main St., Ellsworth, Maine