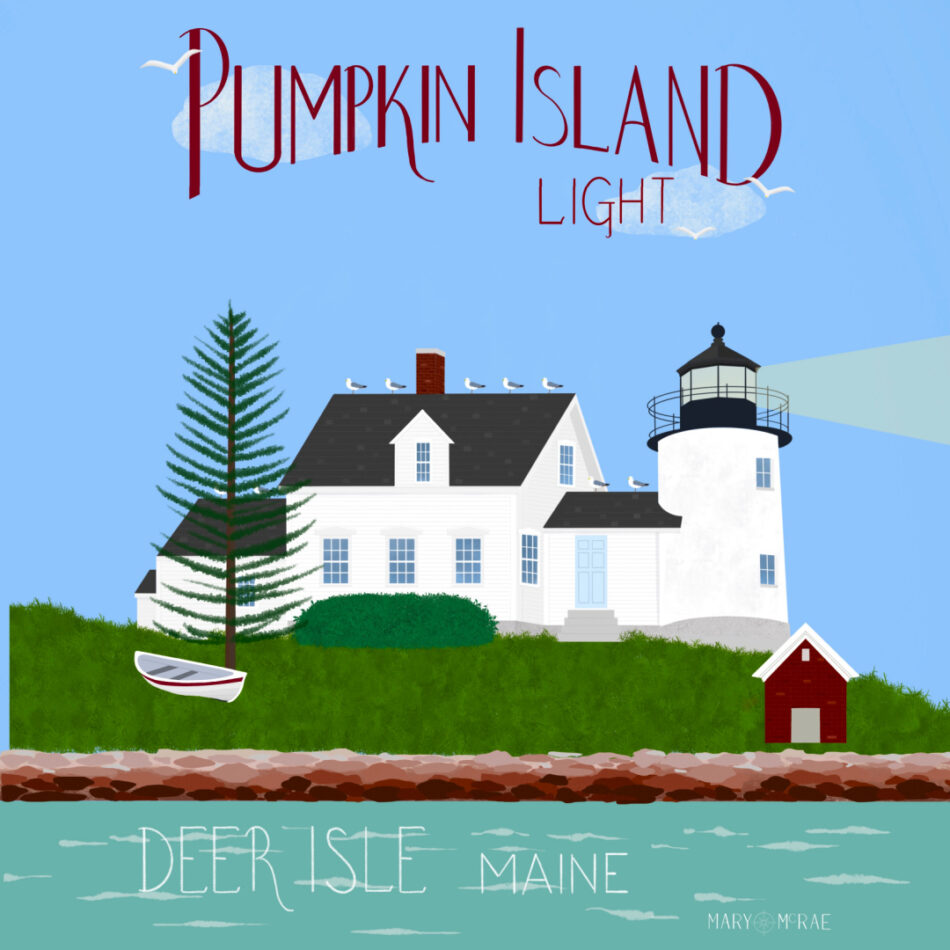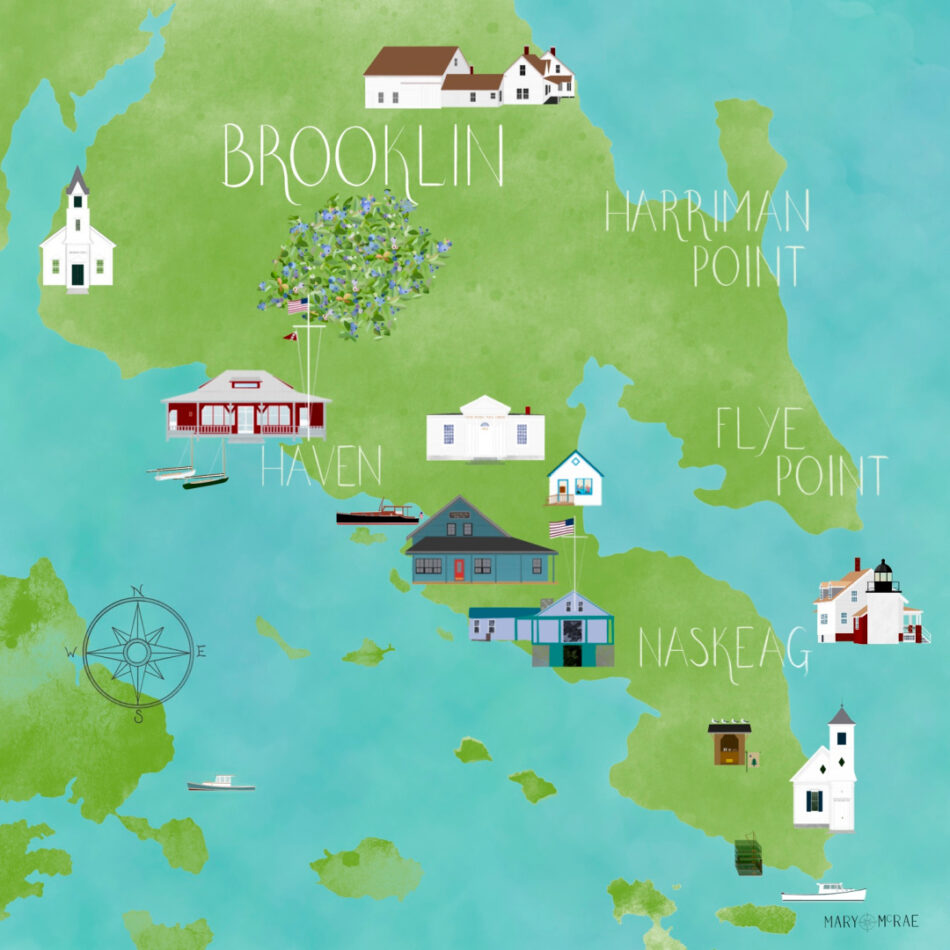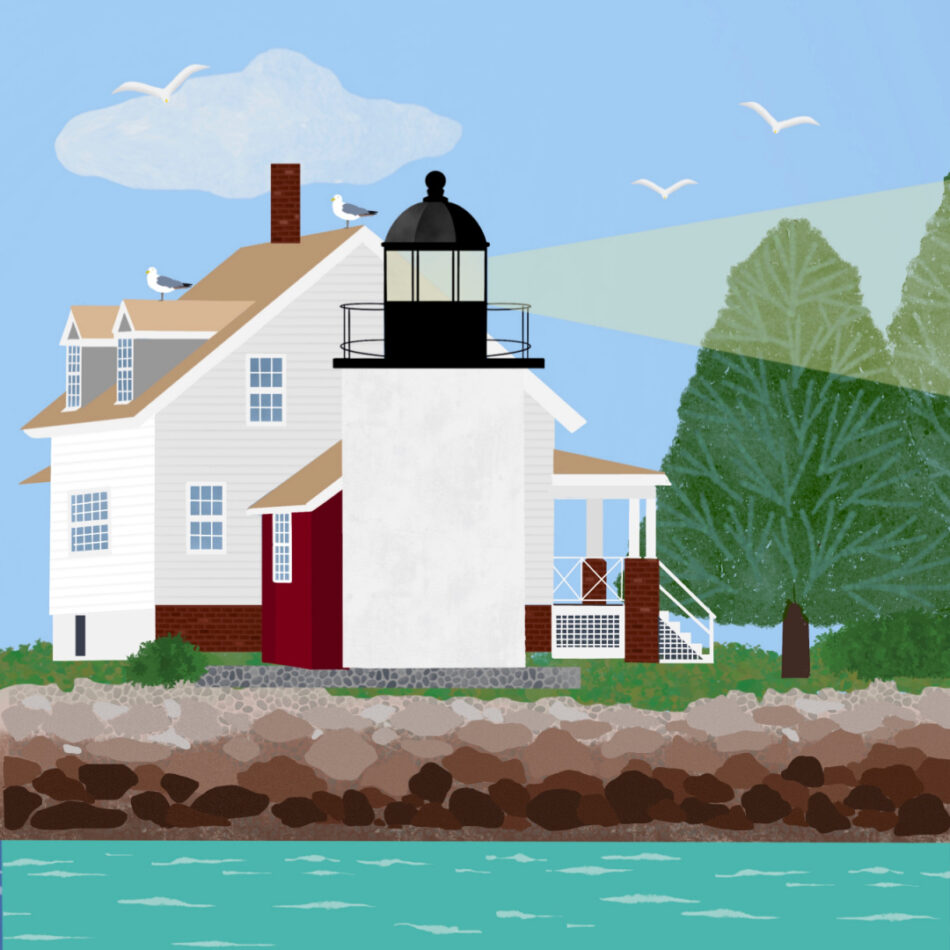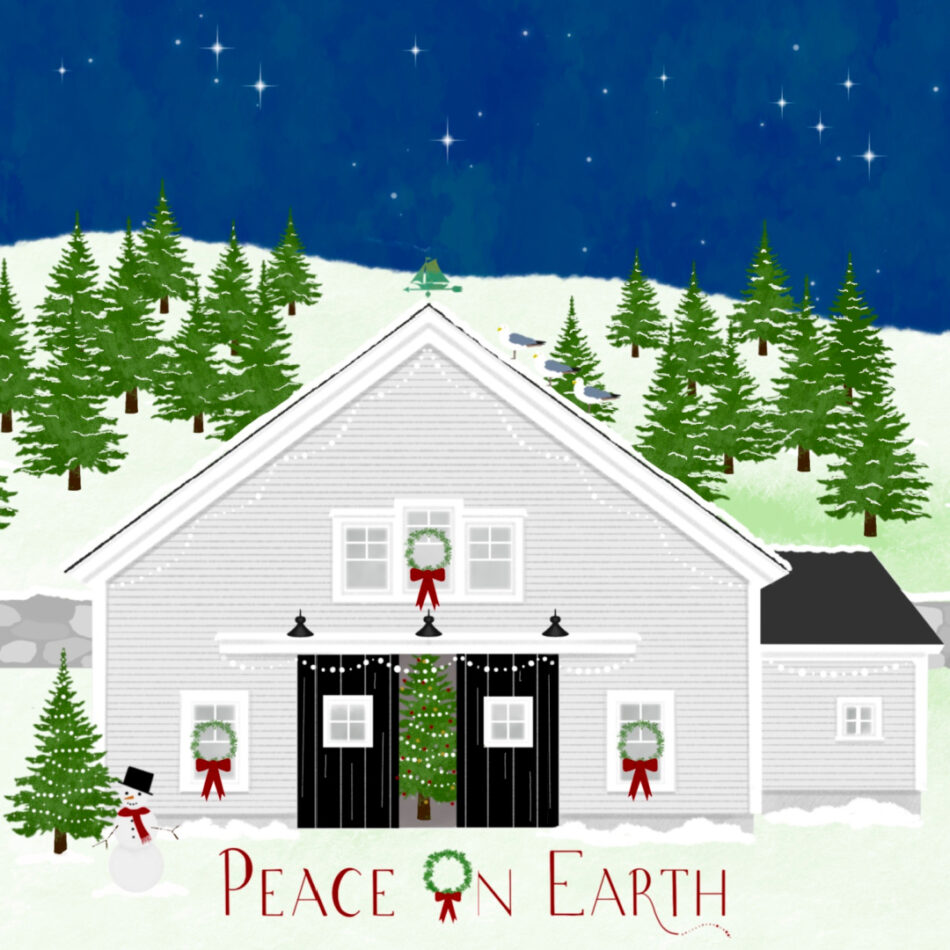 Mainely Illustrations


Brooklin
Overview
I have been drawn to New England vernacular architecture for as long as I can remember – seeking out the old white clapboard churches, fraternal halls, schoolhouses, barns, covered bridges, farmhouses and capes – mostly showing signs of their age but still holding on and playing a vital role within the community. I began painting them on commission almost 40 years ago – as custom "portraits" on old found objects such as sap buckets, breadboards, and merchandising boxes and crates. It seems that every weekend in the summer and around the winter holidays was spent at a fair or craft market back then! While I grew up in a very urban environment in Boston, I have mostly lived in more rural areas in New Hampshire and Vermont, and three years ago my husband and I were finally able to fulfill a lifelong dream and move to the Maine coast. The Blue Hill Peninsula is my inspiration now – from the lobster boats down at Naskeag Point and sail boats along the Reach, to all of the wonderful old buildings that remind you – while always a popular summer resort area – these communities are full of hard-working people who depend on the sea for their livelihood.
I have no formal training as an artist or illustrator, but do not consider myself self-taught as I have learned much from those who have gone before me. While I have traded traditional artist materials for digital ones, each line and shape is still drawn by hand. I am very focused on the quality of the cards and prints that I sell and work with a fine art reproduction and photo printing lab recognized for the caliber of their printing.
Illustrations are currently available as 5″ x 7″ greeting cards (blank inside) and postcards, as well as 11″ x 14″ and 18″ x 24″ art prints.
I am currently working on two series: lighthouse guardians of the waters around the Blue Hill Peninsula, Deer Isle, and Stonington, and landmarks of Castine.  I also am accepting commissions for architectural portraits and story maps.
Our Products Are Available At The Locations Below
Leaf and Anna - Brooklin, ME
Compass Rose Books - Castine, ME
5 Main Street - Blue Hill, ME
Nervous Nellie's Jams and Jellies - Deer Isle, ME