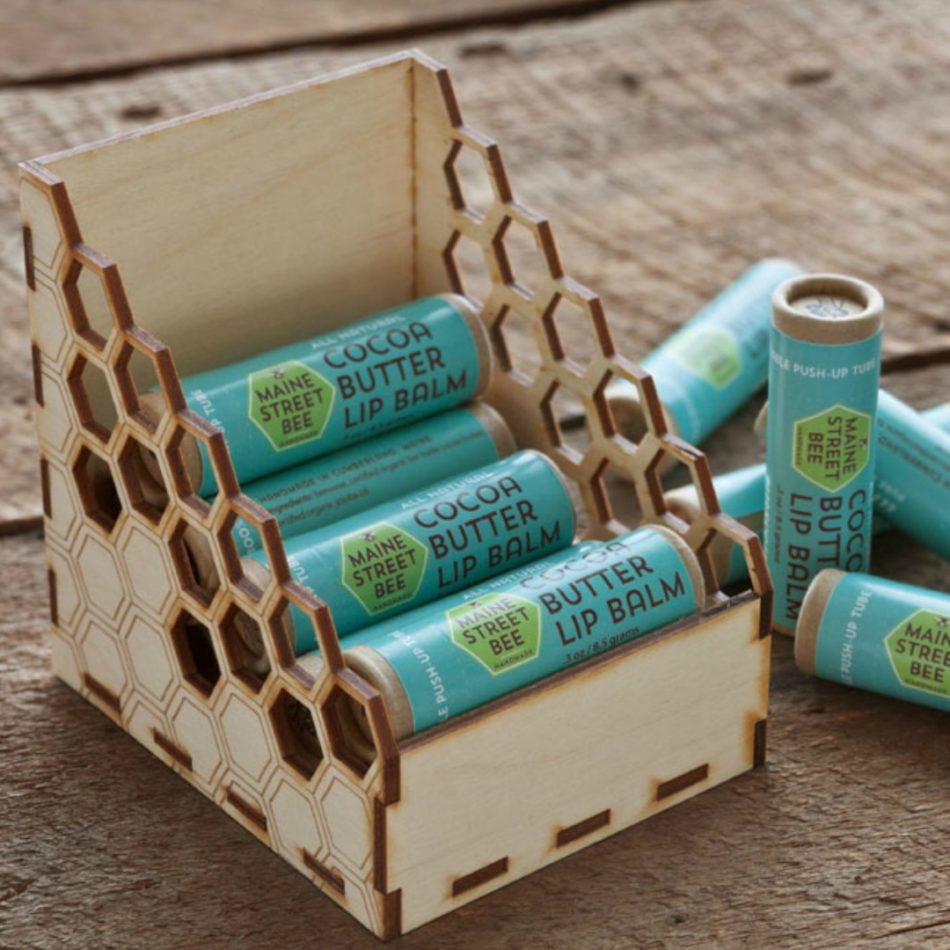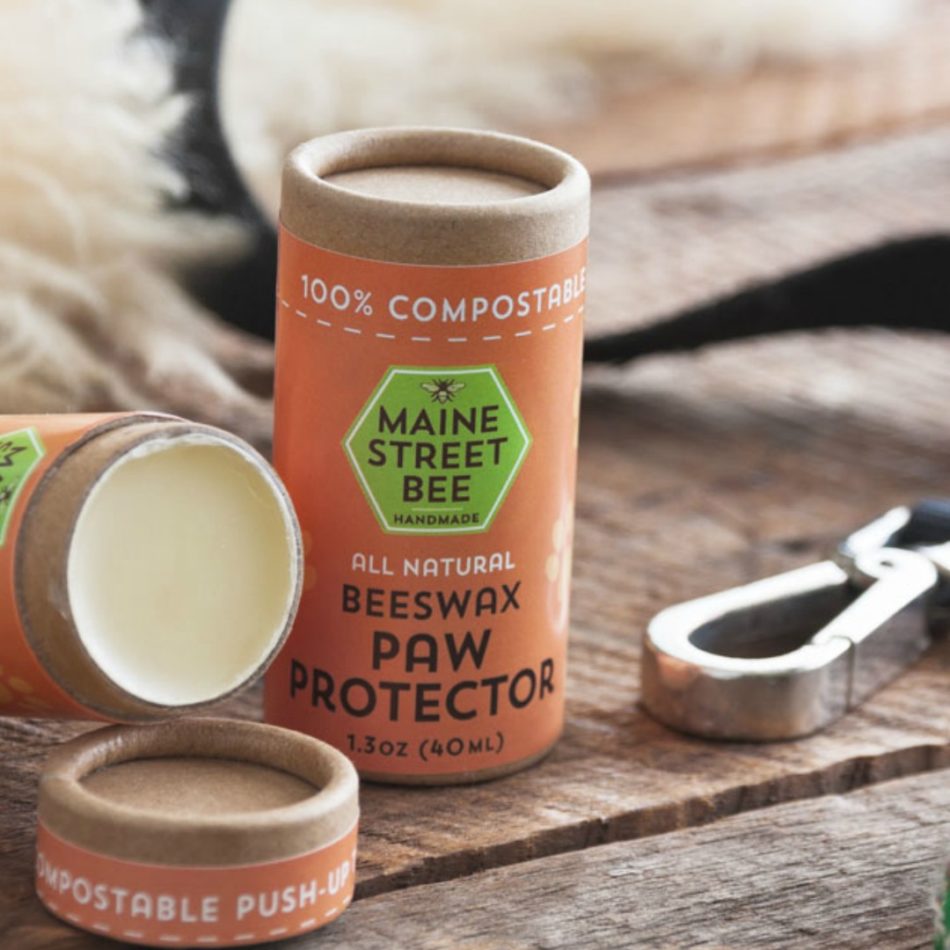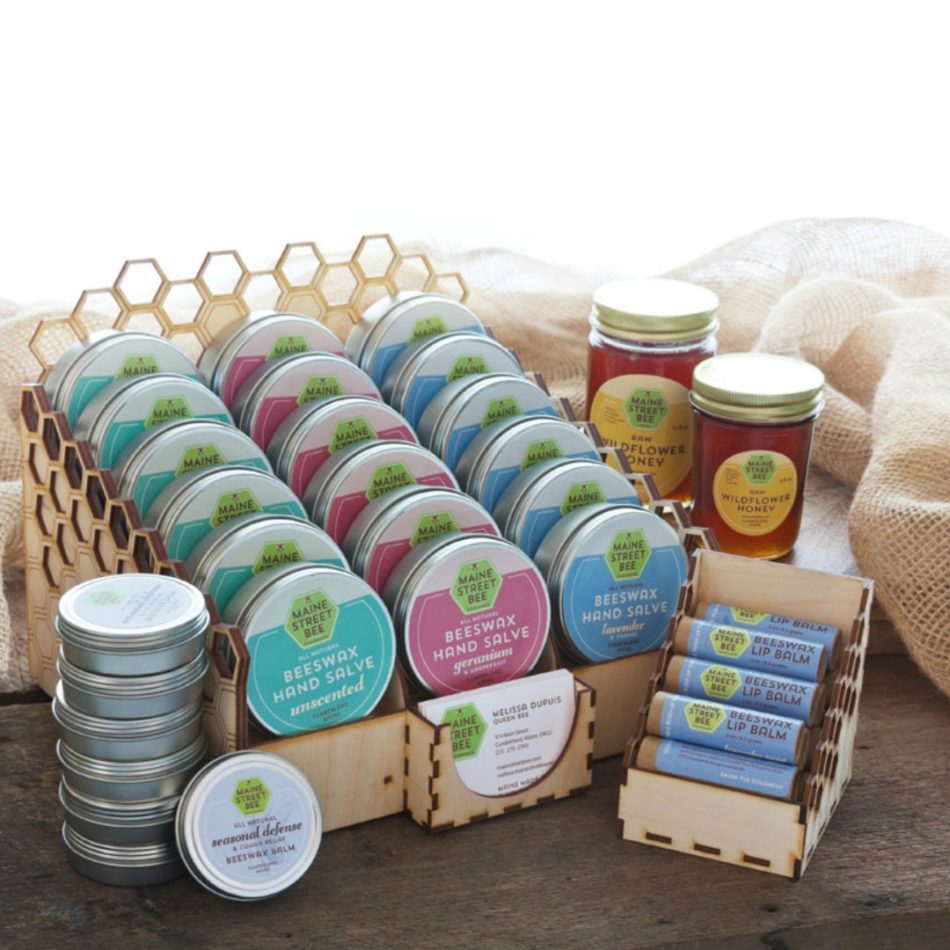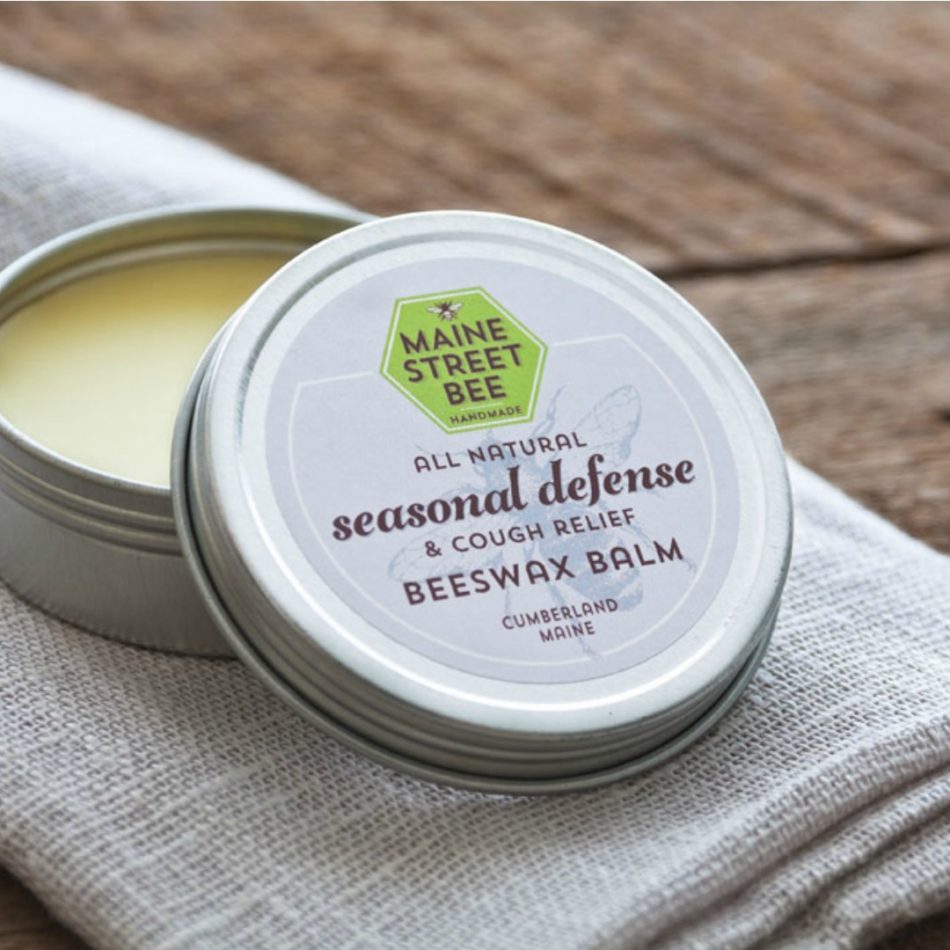 Maine Street Bee


Cumberland
ADDRESS:
374 Main Street
Cumberland, ME 04021
HOURS OF OPERATION:
7 days a week 9am-6pm
Overview
My name is Melissa Dupuis, owner and creator of Maine Street Bee, LLC. As a Mainer, my love for the outdoors and deep respect for nature are core values. As an organic gardener I spent many summer days nose to antenna with insects and pollinators that used to occupy a large presence in our environment. My passion for the environment has played a huge part in the inspiration for my business, which utilizes beekeeping for the creation of natural beeswax body care and pet products. I am committed to using only natural, Organic and Fair Trade ingredients, and that the packaging have zero negative impact on the environment. These key factors – that the packaging is compostable, recyclable or reusable and that the ingredients are all natural, Organic and Fair Trade, give me a competitive edge in my industry. I quickly cornered the market and outsold established competitors this past winter at Planet Dog, Portland, and other local pet venues, not to mention Newbury Street in Boston. Additional factors that make my brand competitive are the simplicity and the scalability of my manufacturing process and my personal dedication to honesty and integrity in my business practices. Customers comment on the importance of this attribute. Finally, I have received much positive feedback regarding the strength of my graphic design and the clarity of my brand messaging.
In 2015 after reading Rachel Carson's book, "Silent Spring" my deep passion for bee preservation was born. I researched how fundamental bees are to the sustainability of our earth and the severe impact that the last 20 years of bee depletion has had on our ecosystem. I took a beekeeping class and decided I would do my part and become a beekeeper. During my second year of beekeeping my hives collectively yielded 100 pounds of honey. Inundated with jars of honey I gave much of it away to family and friends. But when my son's lemonade stand on Main Street sold out in a matter of minutes, he asked me if he could try selling jars of honey. Before the hour was up my son sold over $200.00 of honey and Maine Street Bee was born. In addition to honey we now offer a line of beeswax products that promotes wellness using eco-friendly packaging and Organic, Fair Trade ingredients. My product line includes: three scents of hand salve, Seasonal Defense – an immunity boosting chest rub, lip balms and most recently a Paw Protector, and ideas for new products are continuous.
Our Products Are Available At The Locations Below
Rosemont Markets (6 locations) - Portland, ME
Cabot Farmer's Annex - Portland, ME
Rough and Tumble - Portland, ME
Cumberland Food Company - Cumberland Center, ME