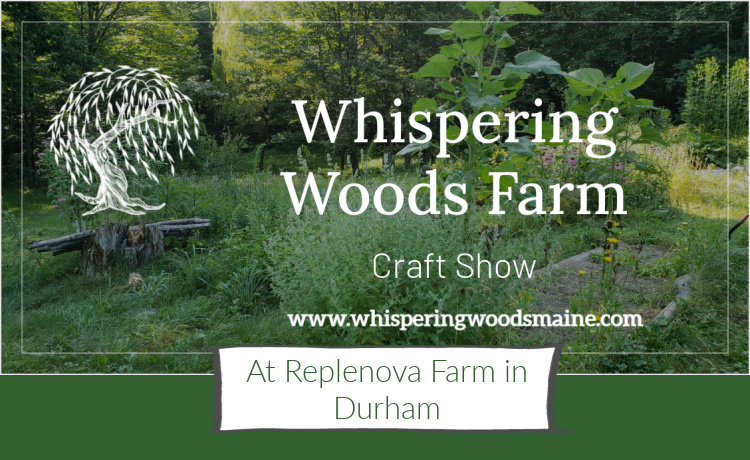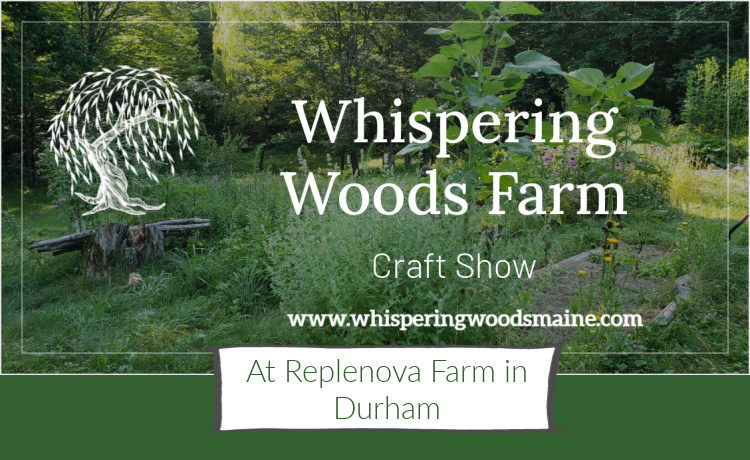 Whispering Woods Craft Show
June 12
10:00 AM - 3:00 PM
EVENT DESCRIPTION
Come join Whispering Woods Farm at Replenova Farm, 1252 Royalsborough Road, Durham, ME, for our first Craft Show of the season!!!
We have so many talented artists and craftspeople lined up! Please come support your local makers!!!
When you arrive, follow parking signs around, behind the greenhouses to the field out back. Restrooms will be available in the Farm Store.
Replenova Farm is a MOFGA certified farm, growing a variety of seasonal produce. In their farm market they sell food, meats, and other goods, with an emphasis on supporting other local farmers and producers. Be sure to stop in their market while you are there for the craft show!
Venue
VENUE NAME:
Replenova Farm