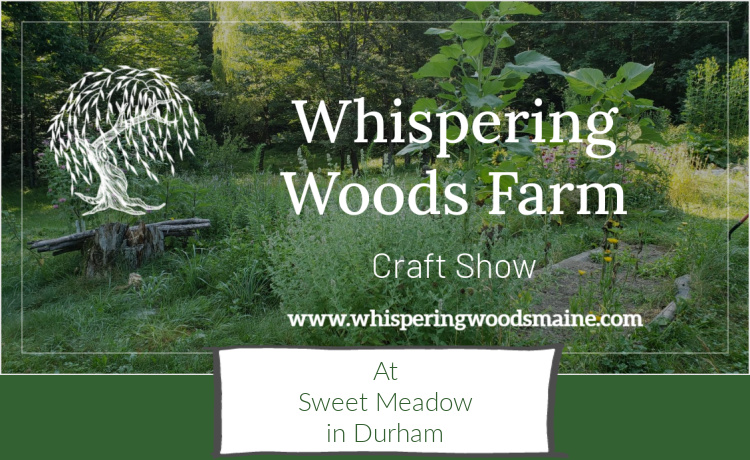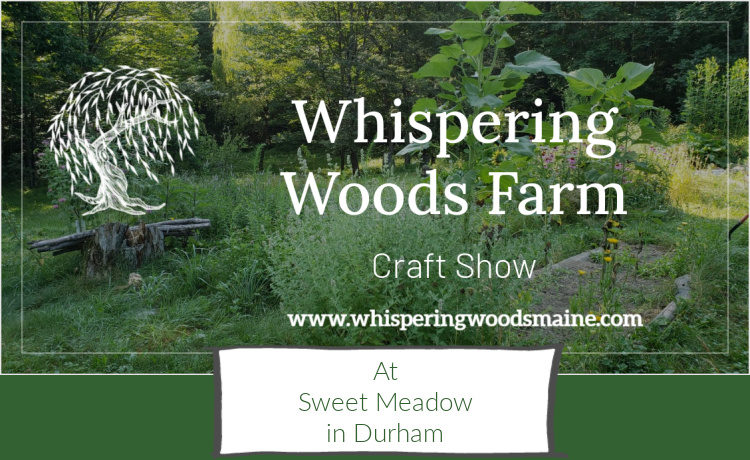 Whispering Woods at Sweet Meadow
September 25
10:00 PM - 3:00 PM
EVENT DESCRIPTION
Join Whispering Woods Farm at Sweet Meadow Weddings and Events, located in beautiful, rural Durham, Maine.
Sweet Meadow is a new wedding venue, located just around the corner from Whispering Woods Farm.
We'll be offering some beautiful Maine made pottery, jewelry, home goods, tasty treats, and more!
More information to come soon!
Venue
VENUE NAME:
Sweet Meadow Weddings & Events