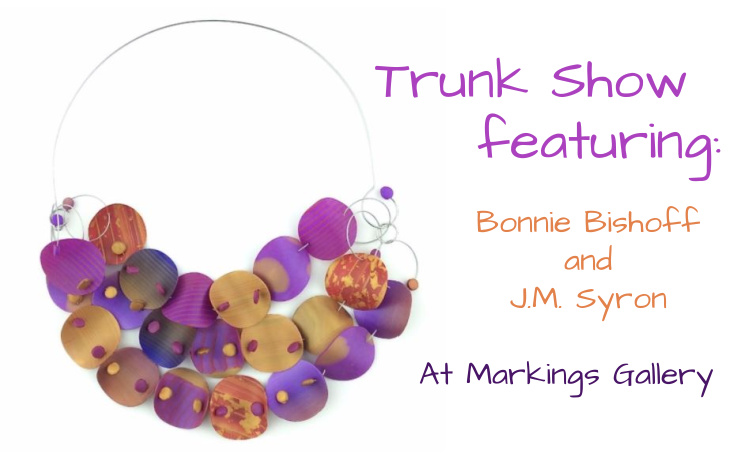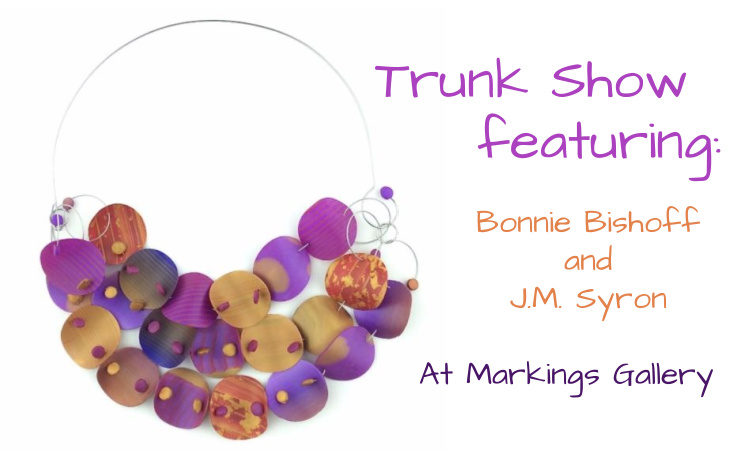 Trunk Show at Markings Gallery
August 12
1:30 PM - 5:00 PM
EVENT DESCRIPTION
We're looking forward to another trunk show in the gallery this month.
Bonnie Bishoff and J.M. Syron endeavor to create objects of joy and intrigue; small personal sculptures that enliven the wearer and communicate in intimate detail.
Their artwork features decorative veneers of polymer clay pieced together creating crisp designs and bold contrasts.  Bonnie and J.M. fabricate forms in silver, argentium and multi-strand stainless steel cable to create light wearable mixed media jewelry.
You can see more of their work here. Be sure add the date to your calendar!