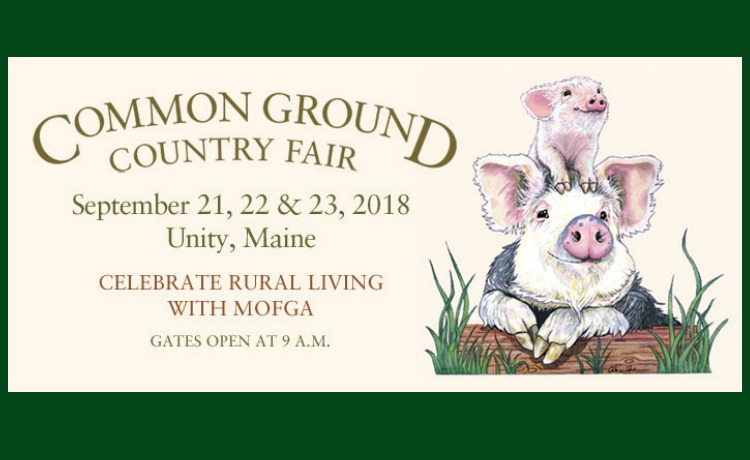 The Common Ground Country Fair
September 21 - September 23
9:00 AM - 5:00 PM
EVENT DESCRIPTION
If you've ever been to the Fair, you know – and if you haven't been, anyone who has will tell you – it's an event like no other, that brings together so many people from so many walks of life, all in the spirit of celebrating the rural and agricultural traditions of Maine.
The Common Ground Country Fair is delighted to be one of the most popular destinations in Maine each fall. Annually some 60,000 visitors enjoy the Fair. If you are planning on attending, we want to be sure that you have an enjoyable and healthy experience.
Most of the Common Ground Country Fair is held outdoors in the open or under cover in a tent or barn. You are sure to spend a lot of time outside and on your feet at the Fair moving from place to place. Please wear comfortable footwear.
We encourage Fairgoers to prepare for the elements to best enjoy a healthy and busy day at the Fair.
Fair Admission Fees:
Adults (13-64) – $10.00 Advance/ $15.00 At the Gate Daily
Elders (65+) – $8.00 Advance/ $10.00 At the Gate Daily
Children (12 & under) – free daily
Persons with disabilities – free daily
School Groups – free on Friday
Fair Volunteers – free admission and other benefits for 4-hour shift. Learn more!
Bike to the Fair and get $2.00 off admission
Take the Train from Unity or Thorndike and get $2.00 off admission
Venue
VENUE NAME:
Common Ground Fairground