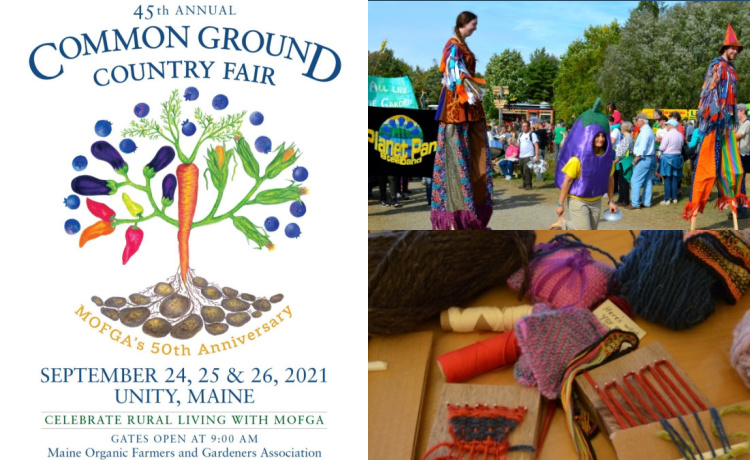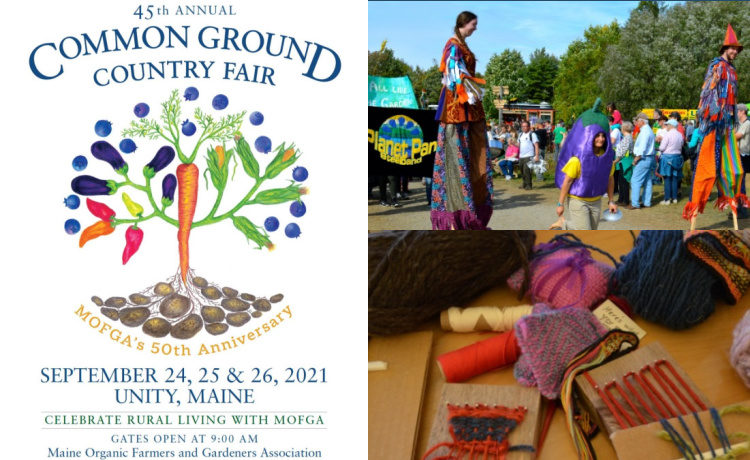 The Common Ground Country Fair
September 24 - September 26
EVENT DESCRIPTION
We are hopeful that we will be able to gather in person on September 24, 25 & 26 for the 2021 Common Ground Country Fair and have begun preparations to host an on-site event in Unity. We also plan to continue many of the online offerings for exhibitors, speakers and fairgoers in the coming year, whether or not we gather in person.
To support our exhibitors and volunteers, the decision regarding if we will have an on-site, hybrid on-site/online, or online-only Fair will be made in early May 2021. We will follow the state, federal and CDC mandates and guidelines. We are developing contingency plans to cover details of what systems would need to be in place to support a healthy and safe Fair.
We look forward to posting updates and keeping the community informed as the year progresses and more information becomes available.
Venue
VENUE NAME:
Common Ground Fairground