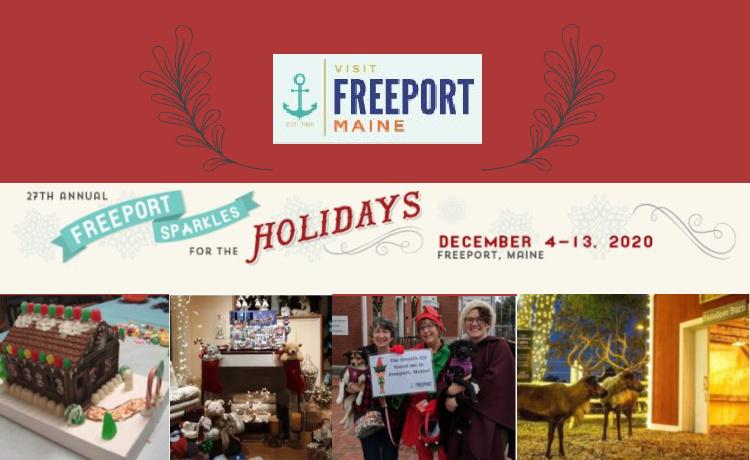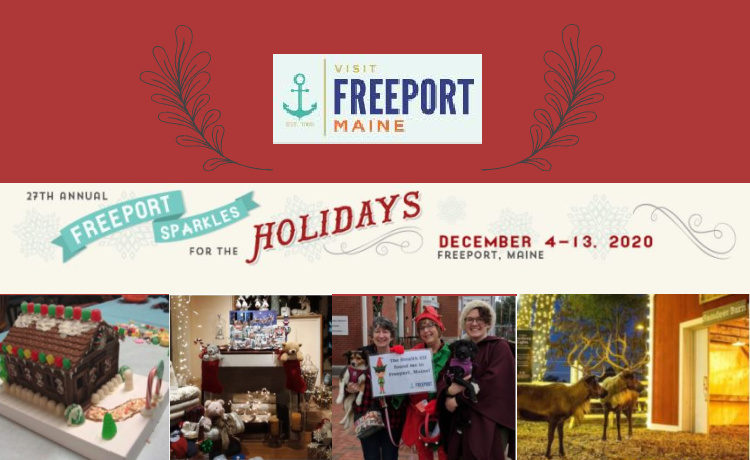 EVENT DESCRIPTION
Each year, Visit Freeport presents one of Maine's most popular holiday celebrations, Sparkle Celebration. The 2020 festival kicks off in Freeport on Friday, December 4, 2020 when our famous talking Christmas Tree comes to life!
The fun continues all week with lots of lights and holiday merrymaking including Gift Certificate Giveaways with the Stealth Elf, Sparkle Market Pop-Up Shops, and new COVID-safe/socially-distanced surprises!
And as always, visitors will enjoy great dining and shopping throughout Freeport.
Please note: Event details and dates are subject to change according to State of Maine and CDC requirements & best practices. The health of our community & visitors is our number one priority. 
Venue
VENUE NAME:
All around Freeport