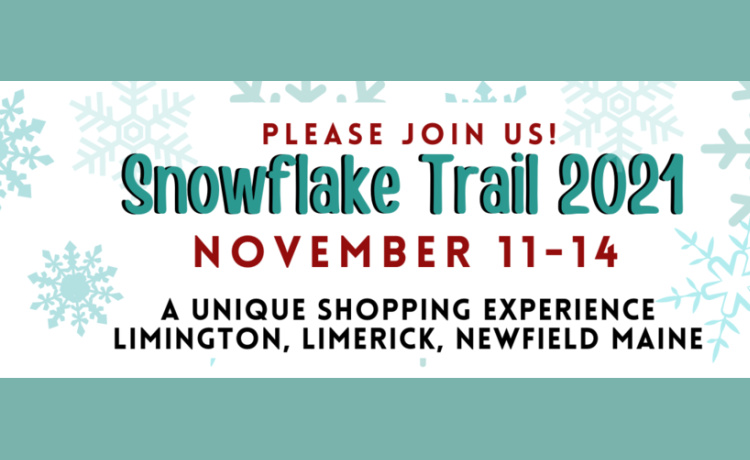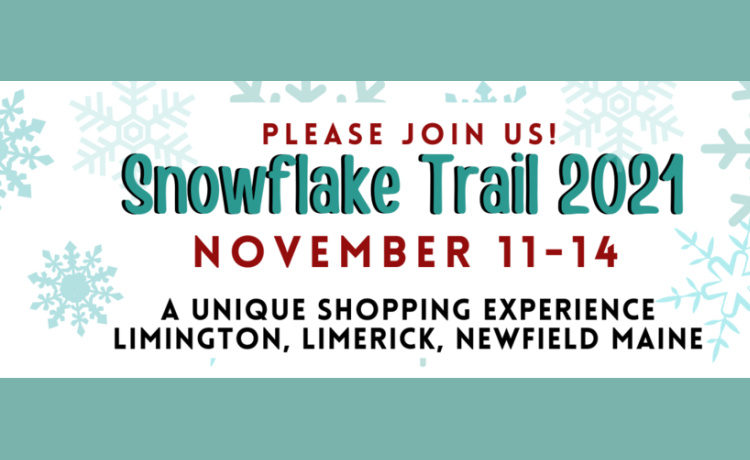 Snowflake Trail 2021
November 11 - November 14
EVENT DESCRIPTION
The Snowflake Trail is the annual open house of small businesses in Limington, Limerick and Newfield, Maine on Veteran's Day weekend.
Follow the trail and enjoy local, craft-brewed beer, hand-made artisan French style chocolates, Maine Maple syrup, local foods, meet talented artists and craftsmen, admire the handiwork of local artists, quilters, explore for antiques, enjoy the delights of an alpaca farm. In addition, visit a turkey farm to taste the delights of home made turkey pot pie, and a "honey" farm with various tasty treats sweetened only with honey, and learn about outdoor cooking from award winning pitmasters.
Enter the Selfie Scavenger Hunt!  Oh What FUN! A great way to capture all the good times you will have on the Snowflake Trail 2021!
Click the here to get your own printable list for the scavenger hunt selfie contest.
Venue
VENUE NAME:
Select Locations in Lyman, Limington, and Newfield