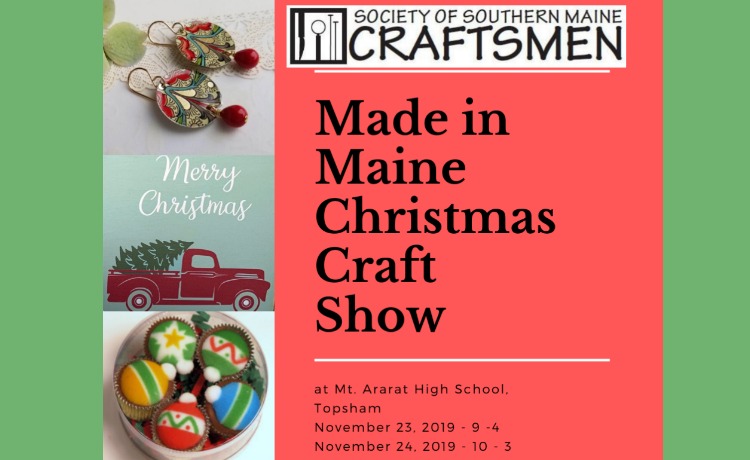 SMCC Made in Maine Christmas Craft Show
November 23 - November 24
EVENT DESCRIPTION
Brought to you by the Society for Southern Maine Craftsmen.  Shop and meet juried artisans featuring their finest works in time for the holidays.
Saturday – 9:00 to 4:00, Sunday 10:00 to 3:00
Free admission, free parking!
The Society has been promoting handcrafts and providing sales opportunities for Maine craftspeople since 1968. It has sponsored Stone Soup Artisans retail stores since 1988. A juried organization, SSMC maintains a reputation for well-crafted design.
Venue
VENUE NAME:
Mt. Ararat High School
Organizer
ORGANIZER NAME:
Society of Southern Maine Craftsmen