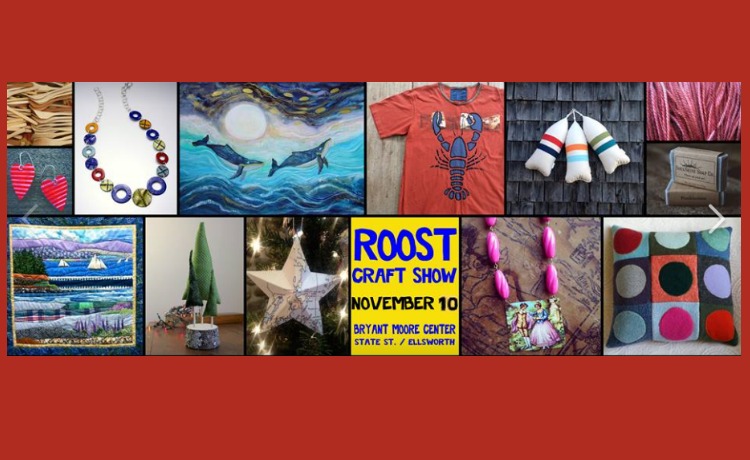 EVENT DESCRIPTION
ROOST Holiday Craft Show, now in its 5th year, will take place from 9am to 3pm on Saturday, November 10, 2018 at the Bryant E. Moore Community Center in Ellsworth. Admission is free.
ROOST is a curated holiday craft show featuring 25+ of the finest artisans and makers from across Maine. Unique handmade goods will abound including: organic soap, hand-spun yarn, children's and adult apparel, wooden spoons and bowls, one-of-a-kind jewelry, and much more.
This event will also include live music and FLEXIT Cafe will be on hand with a selection of soups, sandwiches and sweets.