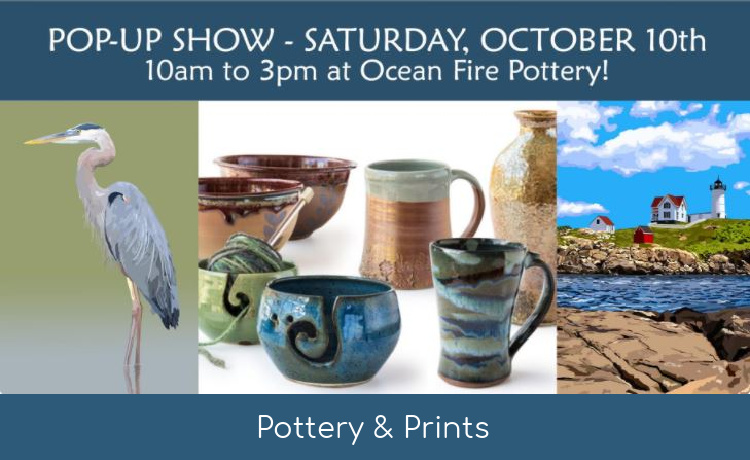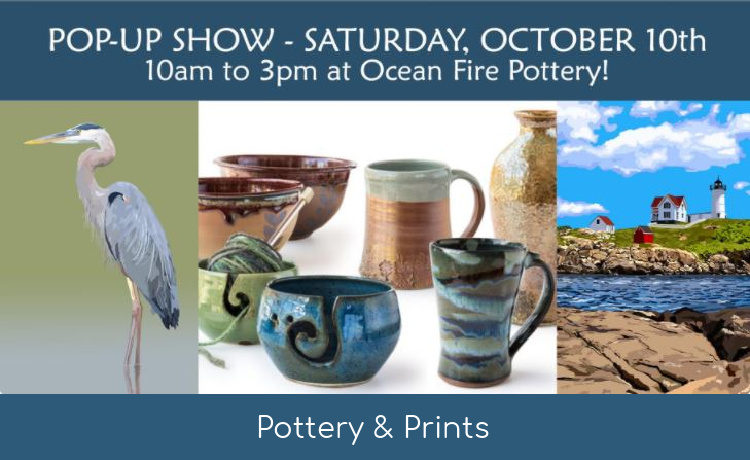 Pottery and Prints Pop Up
October 10
10:00 AM - 3:00 PM
EVENT DESCRIPTION
10:00 am – 3:00 pm
Support local artists! Stop by to get a jump on your holiday shopping or to get something nice for yourself! Danielle Lehoux will have prints, cards, magnets, vinyl stickers, 2021 calendars and more available. Ocean Fire Pottery will feature her collection of stunning  mugs, vases, bowls, tumblers, and more!
Even though this event is outdoors, masks must be worn at all times. If there are multiple people shopping when you arrive, please practice social distancing. As an extra safety measure, the artisans will be the only ones handling products until they're purchased.
Parking is limited, so you may want to plan to park at York Public Library, which is only a short walk from OFP. Event is rain or shine, but let's hope for nice weather!