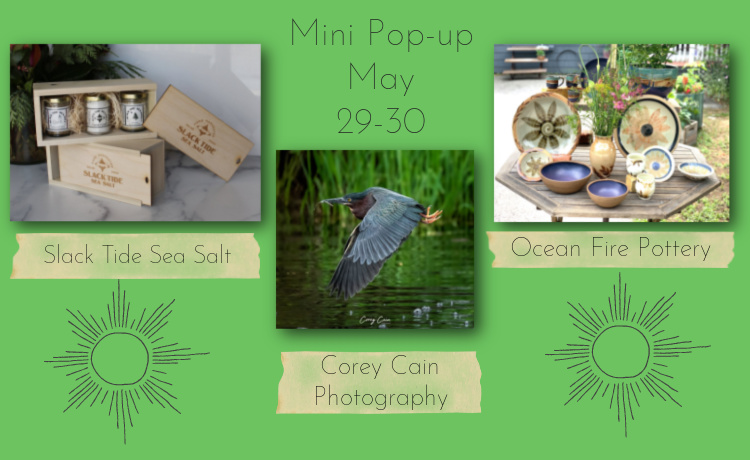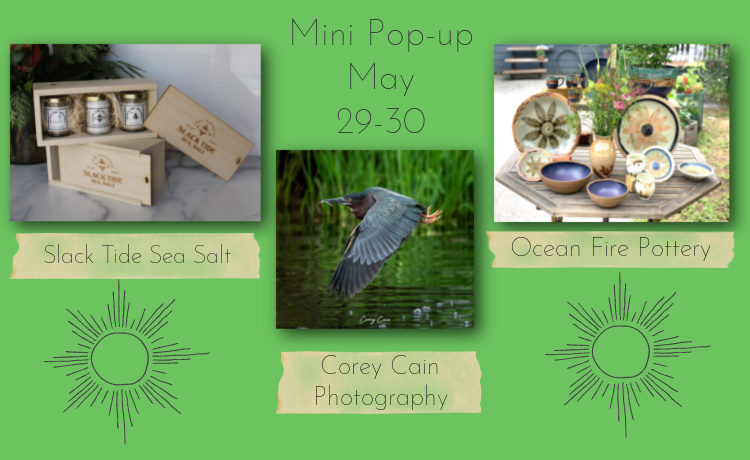 May Mini Pop-Up
May 29 - May 30
11:00 AM - 4:00 PM
EVENT DESCRIPTION
Join Ocean Fire Pottery – with a collection of colorful pieces made for daily use, and Corey Cain Photography- offering fine art photography in both color and black and white featuring New England scenery.
UPDATE: unfortunately, Slack Tide Maine will be unable to join us at this time.
We ask that everyone wear masks and practice social distancing.
Parking is limited so if there are no spots out front,  Additional parking available at the lot across the street and 20 yards down from the shop. We're looking forward to a beautiful weekend!
Event is rain or shine, but let's hope for nice weather!
Venue
VENUE NAME:
Ocean Fire Pottery Studio