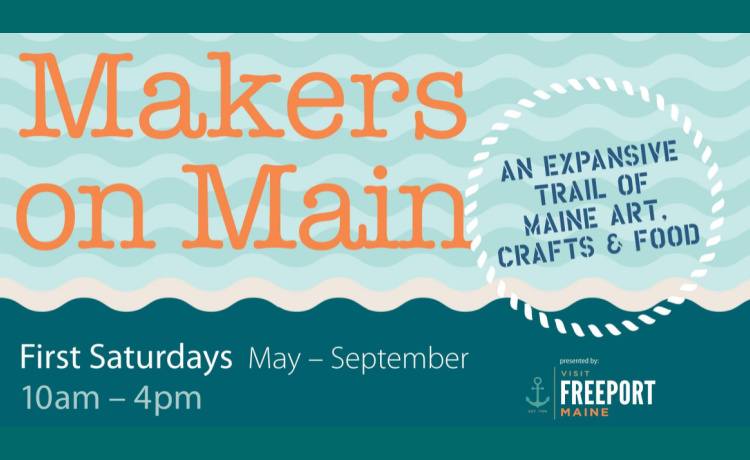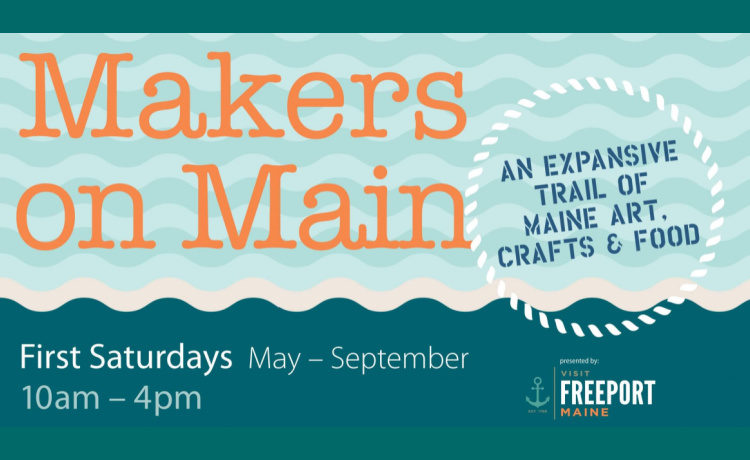 Makers on Main
September 3
10:00 AM - 4:00 PM
EVENT DESCRIPTION
Join us on Main Street in Freeport on the first Saturday of each month from May through September for Makers on Main. We've invited some of our favorite New England Makers to pop-up along Main Street to offer a delightful array of artwork and crafts for sale.
Enjoy browsing for just the right piece to add to your collection, plus sample all the fun of a day in Freeport!
There's plenty of elbow room & fresh air.
Plan your visit to Makers on Main with our printable brochure featuring a maker's directory including schedule, booth location and contact information. The 2022 version will be available in mid-April.
Venue
VENUE NAME:
Main Street - Freeport