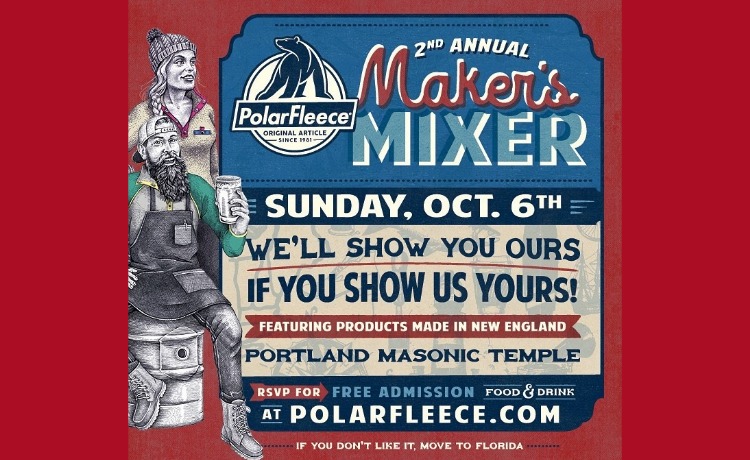 Maker's Mixer
October 6
12:00 PM - 4:00 PM
EVENT DESCRIPTION
It's back! Save the date for the 2nd Annual Maker's Mixer on October 6th at the Portland Masonic. The event will feature over 30 New England makers from surf boards to the coziest fleece to the best lobster rolls. You won't want to miss it. Grab your free ticket today and be sure to stay tuned for maker highlights!
Why We're Doing This
We want to bring together makers from New England, talk shop, and celebrate the day. New England brands will each have their own space. There will be good for both ordering and for sale.
Participating Brands Include:
Baileyworks, Bangs Island Mussels, Bite into Maine, Brant & Cochran, Cape Whoopies, Dr Dandelion, Good To-Go, Governor Baxter, Grain Surfboards, HMH Fly Vices, Independent Fabrication, Mill Direct / Wristies, Momentum Barber, North Country Cider , Parlor Skis, PolarFleece®, Quoddy , Rwanda Coffee, Sirois Leather, Skida Headwear, Smith's Leather Balm, Sterling Ropes, Tamworth Distilling, Vanson Leathers and more will be added.
Reserve your ticket here.
Venue
VENUE NAME:
Portland Masonic Temple