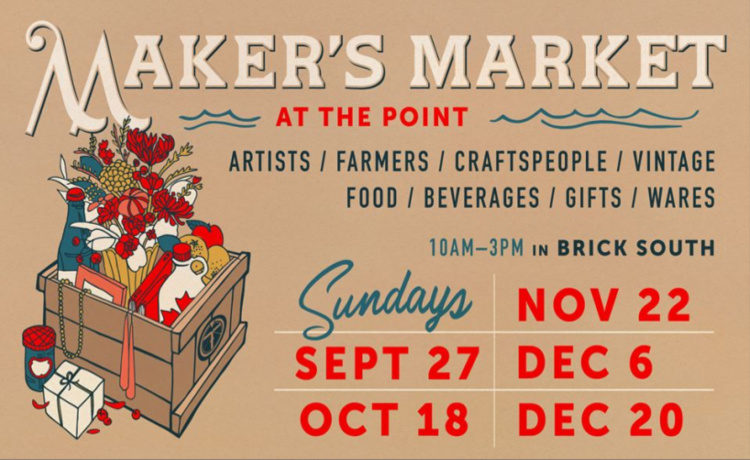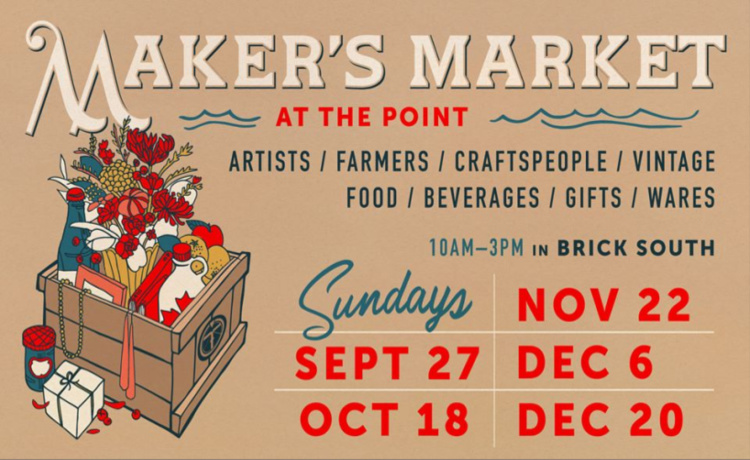 Maker's Market at The Point
November 22
10:00 AM - 3:00 PM
EVENT DESCRIPTION
WE'RE MOVING OUTSIDE!
Things may be a little different, but The Maker's Market at Thompson's Point returns for it's third year! Join us to stock up on fresh farm products, purchase handmade items, enjoy delicious craft food and beverage and spend some time socializing. With a mix of farmers, artisans, vintage, jewelry, local food, crafts and more, there's something for everyone at the Market!
Market's run from 10:00am to 3:00pm with a special hour from 2pm-3pm dedicated to our 60+ crowd.
Support small businesses, local craftspeople and the agricultural community all in one place.
The Market is free to the public and family friendly. This event is being held OUTSIDE in 77,000 square feet of open air space at Thompson's Point.
We ask that because of social distancing, you please leave your dog at home.
Limited parking is available on site with pay and display kiosks. We are encouraging people to walk and bike if possible.
Venue
VENUE NAME:
Brick South