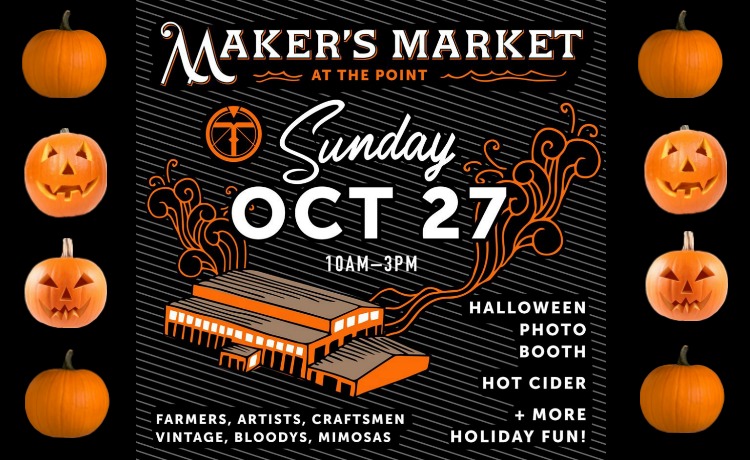 Maker's Market at the Point
October 27
10:00 AM - 3:00 PM
EVENT DESCRIPTION
The Thompson's Point team carefully curate a monthly market called Maker's Market at the Point in Brick South,
The next Makers Market at the Point is Sunday October 27 in Brick South Thompson's Point! Makers Market at the Point is a one of a kind curated market located in a 25,000 sq/ft event venue. Vendors range from farmers, local food and produce, jewelry makers, artisans, vintage goods and more. Follow @makersmarketathepoint for more information and to see our vendor lineup announced!
The market hours are 10am – 3pm and it is a FREE event.
The October 27 market will have 75+ vendors, music and some halloween themed fun for the kids! Football fans can catch the football game at various locations at Thompson's Point including Stroudwater Distillery and Bissell Brothers.
Venue
VENUE NAME:
Thompson's Point