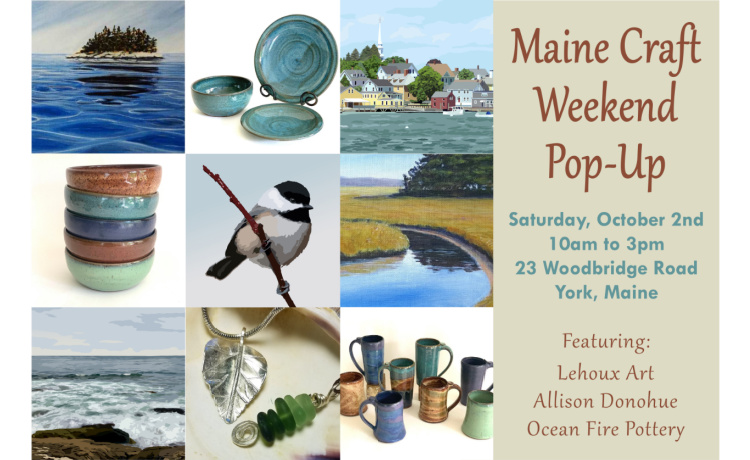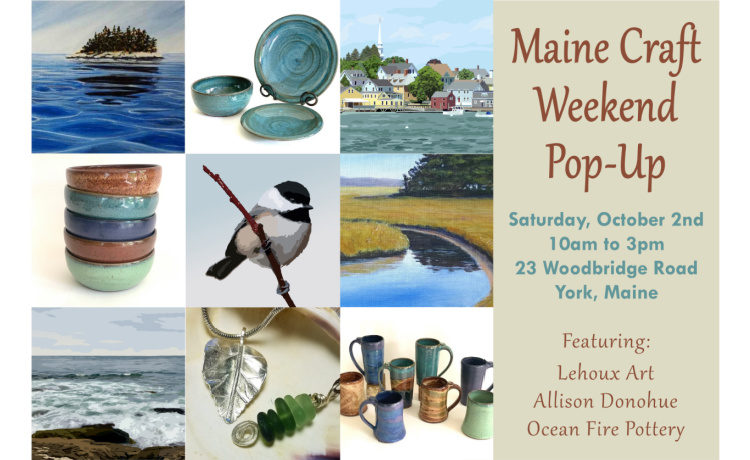 Maine Craft Weekend Pop-Up
October 2
10:00 AM - 3:00 PM
EVENT DESCRIPTION
Lehoux Art and Allison Donohue will be at Ocean Fire Pottery for another pop-up event during Maine Craft Weekend!
Shop a locally made selection of original artwork, prints, cards, coasters, trivets, mugs, vases, bowls, jewelry, and much more! Pick up something for yourself or get a jump on holiday shopping!
We ask that everyone wear masks and practice social distancing. If there are no spots available out front, additional parking is available in the lot across the street and 20 yards down from the shop. Looking forward to a beautiful Fall weekend!
Event is rain or shine, but let's hope for nice weather!
Venue
VENUE NAME:
Ocean Fire Pottery Studio