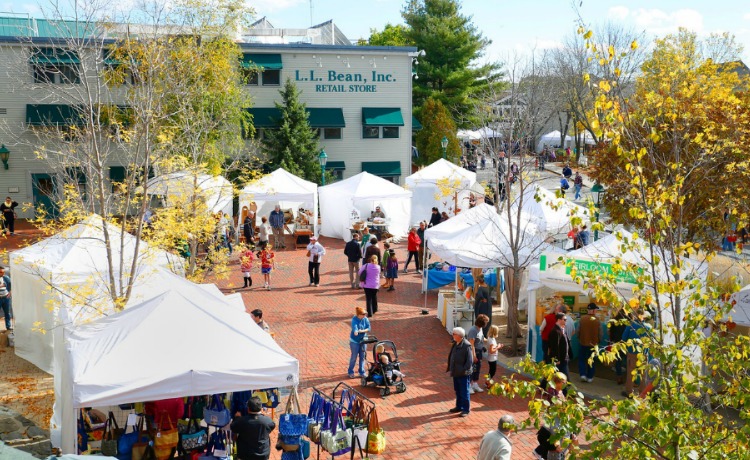 Freeport Fall Festival 2020
EVENT DESCRIPTION
Each year on the first weekend in October, Visit Freeport brings together over 150 of the best New England artists, craftsmen and local food producers for a three-day festival on the L.L.Bean campus, Key Bank lawn and at the corner of West & Main Streets in Freeport, Maine.
In addition to browsing local art, join us at the Discovery Stage on the L.L.Bean campus for three days of live music. After you've strolled through the artists' exhibits, visit one of the many kids activities stations including our famous bubble tent, games and make 'n take crafts. And, thanks to our generous sponsors, it's all FREE!
The Freeport Fall Festival is town-wide and takes place in the heart of Freeport on the L.L.Bean campus, on the lawn at Key Bank and more! The central locations offer plenty of free parking and easy access to hundreds of shops, restaurants, things to do, and accommodations located in Freeport.
Venue
VENUE NAME:
LL Bean Campus