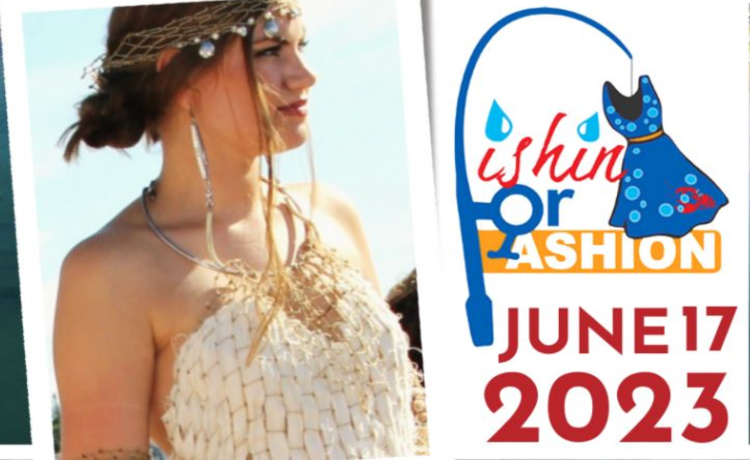 EVENT DESCRIPTION
Nautical Haute Couture! Fishing netting for lace, sailcloth for dresses, charts turn into shoes, and life jackets become totes! these fishing industry materials and gear are used to create charming, often breathtaking clothing for the Fishin' for Fashion Show. And that's not all – local merchants have joined in on the fun and will be showcasing their season's best!
Not only will you get a chance to see the incredible works of up-cycled art come to life on the runway, but you'll also be supporting the Fisherman's Memorial & Project Graduation with your attendance.
General admission ($33.00) will follow the VIP reception, and then it's on with the show!
Afterward, the Original Design models will stay on the runway for a closer look at the incredible craftsmanship.
You'll get a chance to vote for the People's choice award!
Make sure to stick around for the *Bespoke Bag Auction*, where you could walk away with a unique and stylish accessory!
Don't miss out on this exciting event – see you there!
VIP TICKET $53.00 INCLUDES –
Early Entry @ 1:00 PM
Exclusive Voting on Bespoke Bag Winner
Reserved parking at the Carousel Music Theatre 196 Townsend Ave, Boothbay Harbor, ME 04538 – The trolley will shuttle you to/from the Shipyard!
Swag
General admission starts at 2:00 pm*
Tickets for children under 18: $20.00
Venue
VENUE NAME:
The Shipyard