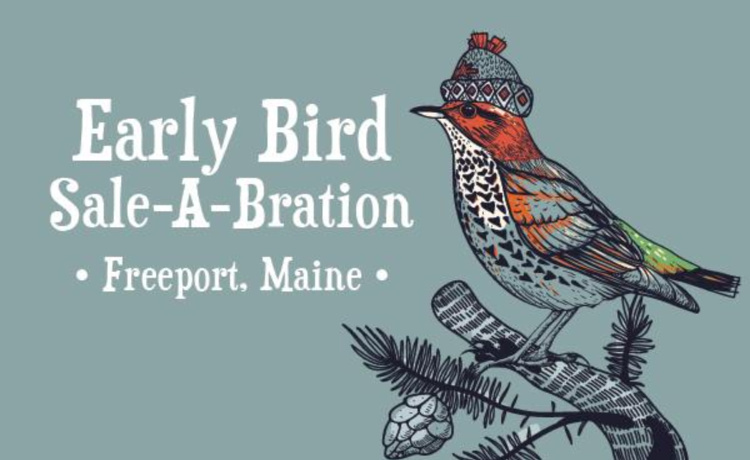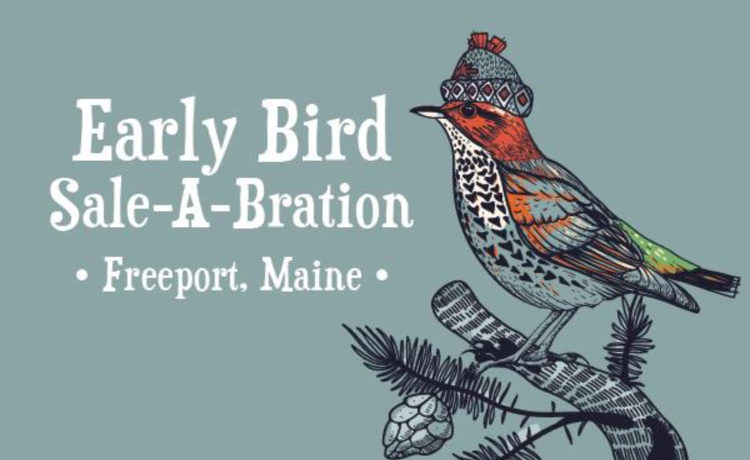 Early Bird Sale-A-Bration
November 7
9:00 AM - 9:00 PM
EVENT DESCRIPTION
Visit Freeport presents a twist on this popular annual event! Freeport shops are offering a full day of deep discounts on Saturday, November 7 to early bird shoppers who are ready to cross items off their lists and support our local community of businesses!
New for 2020, keep an eye out throughout the day for our Early Bird ambassadors who will be surprising shoppers with complimentary gift cards from Freeport businesses!
This year, sleep in a little, avoid the crowds, but in the spirit of tradition feel free to wear those jammies!
Freeport's Early Bird Sale-A-Bration on Saturday, November 7 is THE day to get the best deals of the season!
To keep you, your loved ones, and our associates safe, please:
> wear a mask, free masks are available at the new Visit Freeport Information Center, located at 115 Main St., next to L.L.Bean
> practice social distancing
> use the provided hand sanitizer stations.