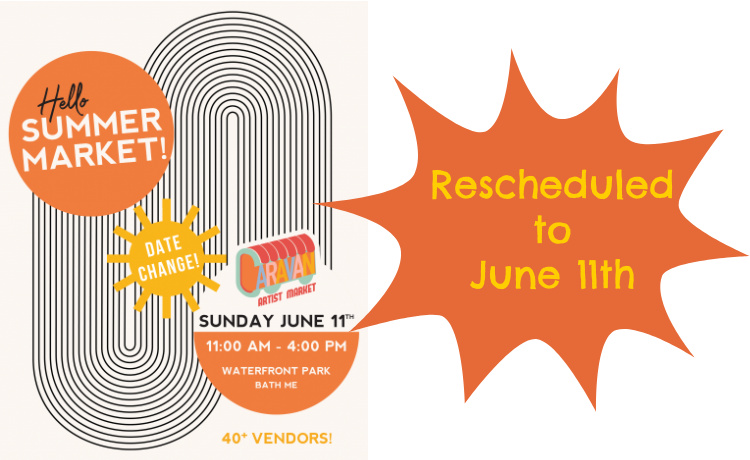 Caravan Summer Market 2023
June 11
11:00 AM - 4:00 PM
EVENT DESCRIPTION
Join us for a beautiful day of community & excellent shopping on the Kennebec River, with 45+ vendors located in Bath ME's gorgeous waterfront park!
Music, food trucks, & an amazing selection of art & hand mades. From an array or local artists & Maine makers, paintings, printmaking, photography, woodworking, pottery, skin care, ceramics, home wares, textiles, children's wares, leathers, flowers, jewelry & more!
Have a fun, free, family friendly – Sunday funday with us while supporting small business!
Venue
VENUE NAME:
Waterfront Park - Bath