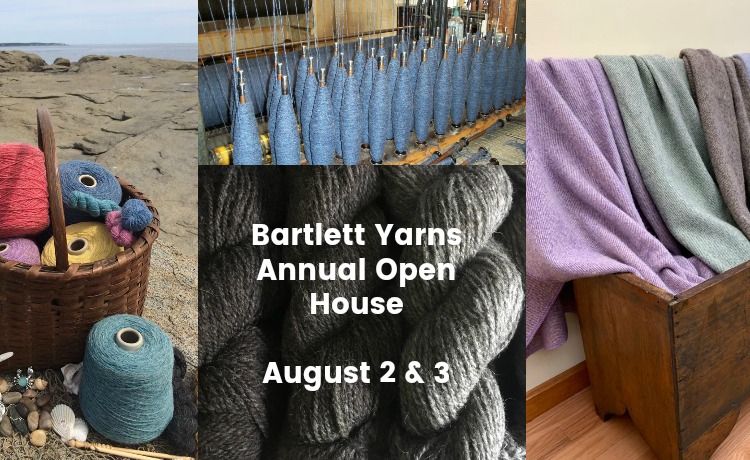 Bartlett Yarns Annual Open House
August 2 - August 3
10:00 AM - 4:00 PM
EVENT DESCRIPTION
Grown local – American Made – Worn Around the World!
Have you taken a tour?  This iconic Maine business is celebrating almost 200 years of spinning woll on teh last remaining spinning mule in the United States.  Free narrated tours start on the hour.
Explore how this business works with sheep producers to create some of the most wonderful wool yarns.  With over 70 colors in various weights, this mill also manufactures wool roving, blankets, sweaters, hats, and socks.
Tours are from 10-4 each day.