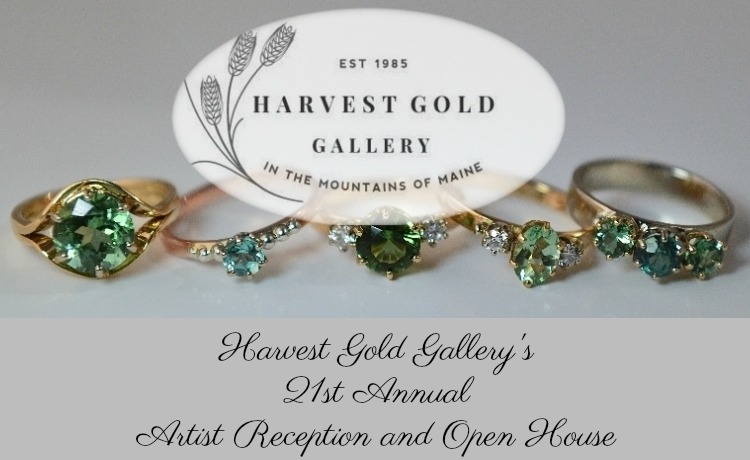 Artist Reception & Open House
July 20
3:00 PM - 6:00 PM
EVENT DESCRIPTION
Harvest Gold Gallery invites you to join us for our annual summer Open House.  Come visit the gallery to chat with some of your favorite local painters, sculptors, and makers.  Peruse the summer collection of works, and the ever-growing line of handmade jewelry.
This year's open house is part of Lovell's Old Home Days; the Galley is turning 21 and thus is finally old enough to participate.
Wine and light refreshments will be served.