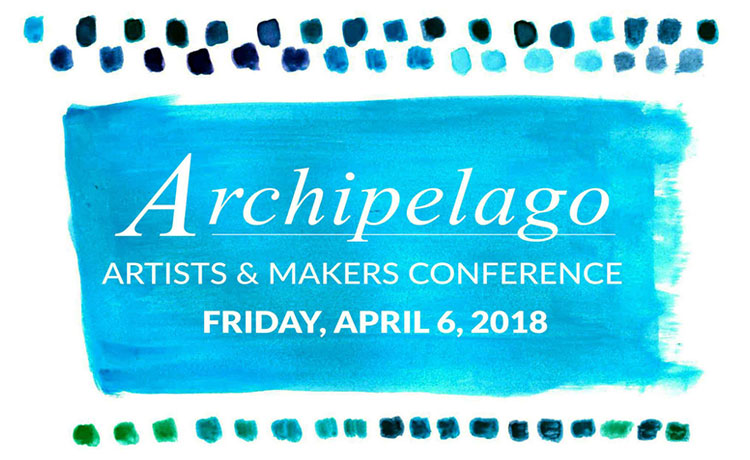 Archipelago Artists & Makers Conference
April 6
8:30 AM - 5:30 PM
EVENT DESCRIPTION
Join over 150 artists and makers from around the state for a full day of information, networking, and presentations on a variety of topics from professionals and peers.
The event attracts participants from all four corners of Maine and offers three themed tracks – Foundational, Transformational, and Inspirational – that highlight information for those just starting a business, those looking to take their business to the next level, and those interested in tips for maintaining fulfillment, passion, and inspiration in their business.
This year's keynote speaker is PETER KORN, Executive Director of the Center for Furniture Craftsmanship, and author of "Why We Make Things" and "Why it Matters: The Education of a Craftsman."
Other presenters include: Kate MacAleer, Maggie Bokor, Daniel Kany, Denise Froehlich, Julie Horn, Andrea Beaulieu, Tim Christensen, and many more! Also, back by popular demand – we will be hosting another mini-Pecha Kucha style event!
A full speaker lineup and schedule will be shared soon.
The conference is open to all artists and makers who live and produce work in Maine, so please invite your colleagues and friends!
A continental breakfast, lunch, fruit, and beverages will be provided.
Registration opens Monday, March 5th.
Venue
VENUE NAME:
Point Lookout