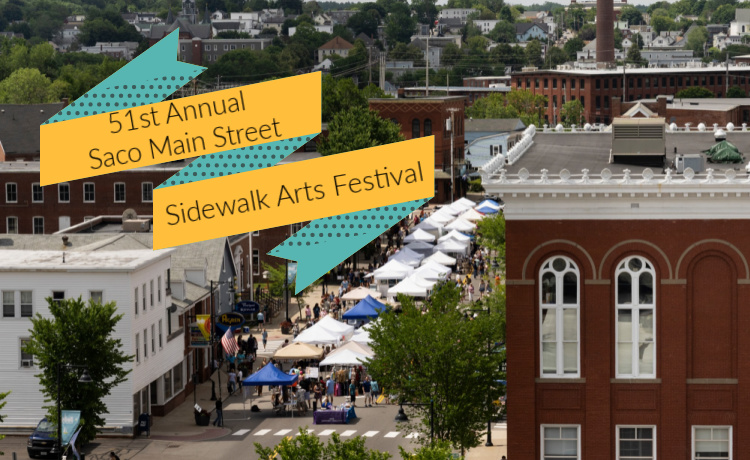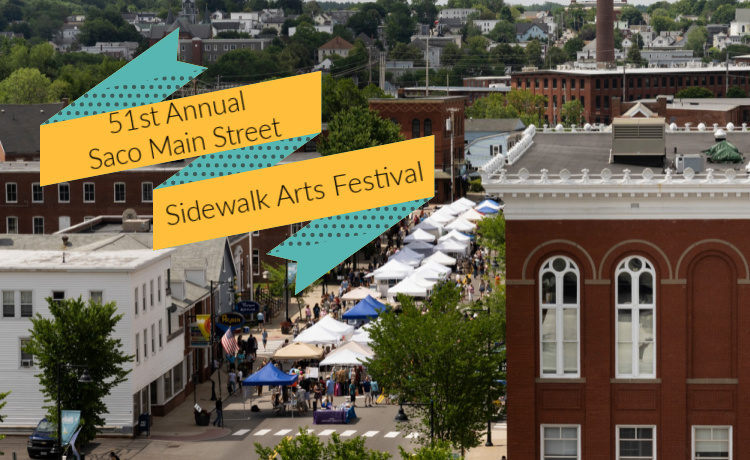 51st Annual Saco Main St Sidewalk Arts Festival
EVENT DESCRIPTION
Join us on Saturday, June 25th from 9:00 am to 4:00 pm!
The Saco Main Street Sidewalk Arts Festival Committee invites you to attend the 51st Annual Saco Main Street Sidewalk Arts Festival located in the heart of beautiful historic downtown Saco.
Over a thousand people attend this annual event where more than 75 artists and craftsmen display a rich variety of artwork, photography, and sculpture along with food and drink.
We are looking forward to a great summer and enhancing our traditions of this festival with some new ideas increasing the vitality and vibrancy of this event.
Saco… It's Happening!!
Event Photo courtesy of City of Saco Government/Lauren Justice.
Venue
VENUE NAME:
All along Main Street