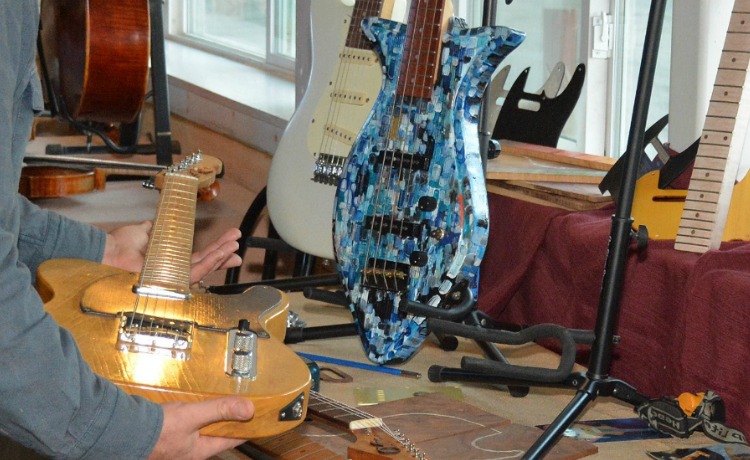 3rd Annual Maine Luthiers Showcase
October 5 - October 6
10:00 AM - 9:00 PM
EVENT DESCRIPTION
Behind every guitar is a luthier. Never heard of one?
A luthier is someone who makes or repairs stringed instruments. The name "luthier" originally came from lute making, but today includes makers of acoustic and electric guitars, banjos, violins, cellos, and basses.
Hallowell welcomes you to celebrate the craft of lutherie at the 3rd Annual Maine Luthiers Showcase, a Maine Craft Weekend event October 4-6. Expect great live performances at auditoriums, restaurants and pubs, a gallery exhibition of Maine made instruments, demonstrations & lectures on the craft of instrument making and much more in the most charming, and rocking, downtown north of Portland.
* Performances by musicians at venues all over town
* Demonstrations of the luthier craft
* Exhibition of Maine-made acoustic and electric guitars, violins, and other stringed instruments at the Harlow September 13 – October 6
* Hands on craft opportunities for all ages
* Workshops of musical techniques and songwriting
* Maine craft displays & demos including ceramics, fiberart, craft beer, chocolate and more.
Venue
VENUE NAME:
Downtown Hallowell