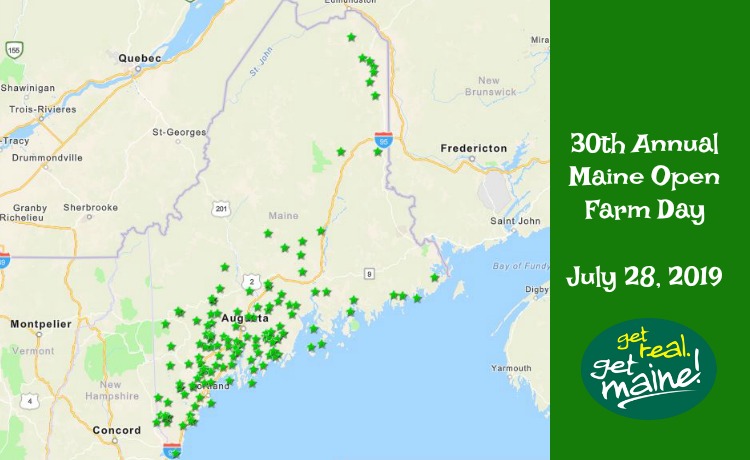 30th Annual Maine Open Farm Day
EVENT DESCRIPTION
Attend Open Farm day to learn about the value of Maine agriculture and how to support it year-round!
Open Farm Day is an annual family adventure for the public learn about the business of agriculture. Open Farm Day gives families the chance to visit local farms throughout the state the fourth Sunday in July.
Farms around the state participate to commit to ensuring the sustainability of agriculture. Maine's farming industry gives back to their communities by inviting guests to their farms and businesses.
Open Farm Day is a choose your own adventure with education for all ages. Visitors meet the people of Maine agriculture–Maine's farmers and the businesses who support them. Many farms have demonstrations, displays, farm-raised products for sale and animals and crops to experience. Activities include barn and field tours, milking, hay rides, nature trails, beautiful scenery, and samples for tasting and refreshments.
Zoom on the map below to find a local Open Farm Day host to find your local farms or browse the Open Farm Day Passport—Guide to participating farms (PDF, prints on 8.5×11).!